Press brake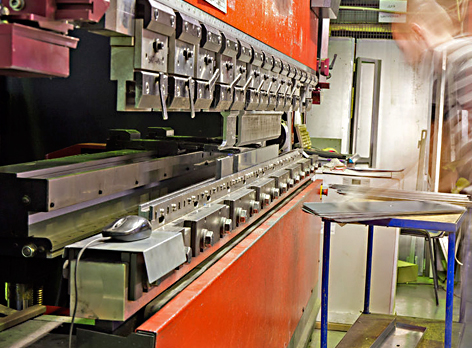 Our offer of services including the metal forming process, provides for wide opportunities of cold bending, using the press brake. Our devices allow to obtain a precise and permanent curvature of the work piece. According to the project requirements, we can freely shape the angles of bend, depending on the required settings in the press brake control program.
Thanks to the press brake processing, we can obtain:
high precision of material bending,
repeatability of the angle of bend,
possibility to adjust the parameters to the specific material,
setting the forming method by the sequence of bends.